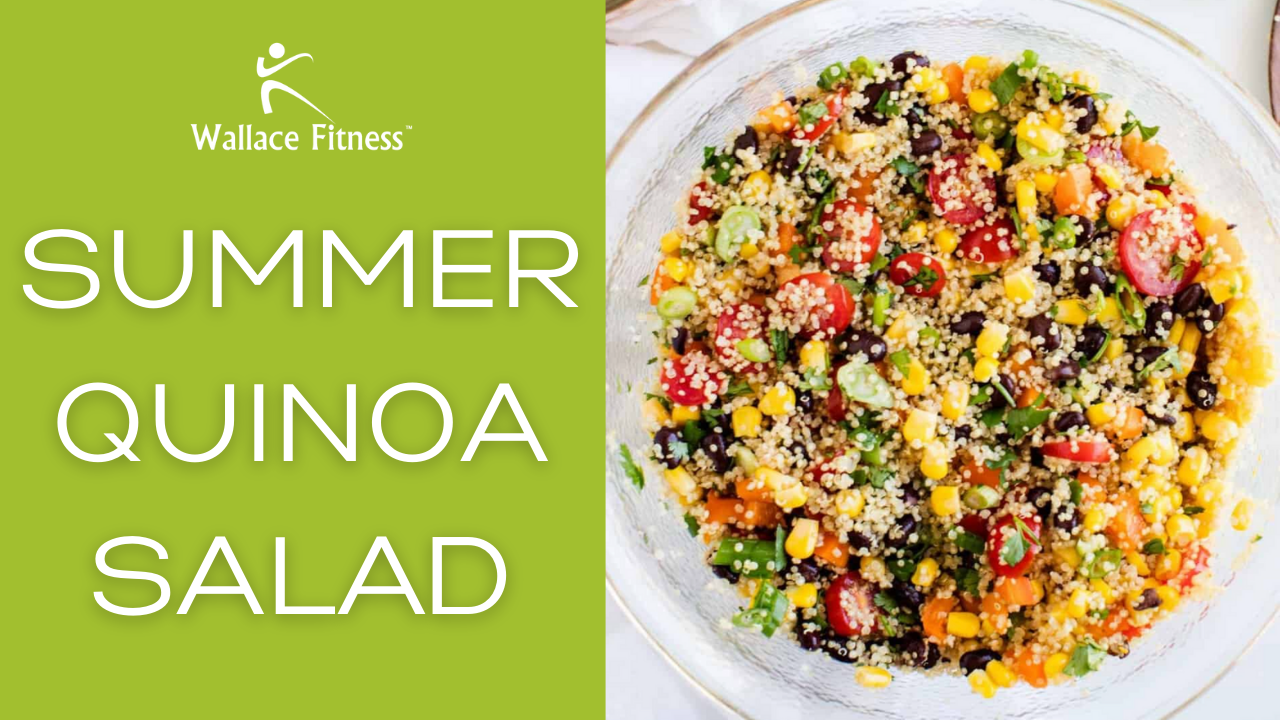 Summer Quinoa Salad
It is hot and sunny outside, this quinoa salad is great for a zesty side dish, served on top of lettuce for a refreshing salad, or in a wrap.
1 Cup Multicolored Quinoa rinsed and drained
2 tablespoons olive oil
1 Cup Corn (Frozen is the easiest and less sodium than a can)
15 ounce canned black bean rinsed and drained
2 tablespoons medium salsa of your choice
2 bell peppers chopped (yellow and orange are the most visually appealing)
1 half cup chopped red onion
2 limes juiced
½ cup cilantro diced
1 tsp chili powder
1 tsp smoked paprika
1 tsp cumin
Salt and pepper to taste
For serving add chopped tomato and avocado
1) Follow the instructions on the bag of quinoa, chop the bell peppers and cook half of them in a saute pan.
2) Heat the corn and black beans with the salsa.
3) When the quinoa is not too hot and bell peppers are done.
4) Mix all the ingredients together besides the tomato and avocado, juice the limes and mix up.
5) Serve with tomato and avocado.
6) It is awesome by itself or in a wrap, it is best served cold or cool.
1.5 cup serving size has approximately 319 calories and is loaded full of vitamin C and High Fiber!
Get a personalized fitness and nutrition program by scheduling a FREE Consultation  today!