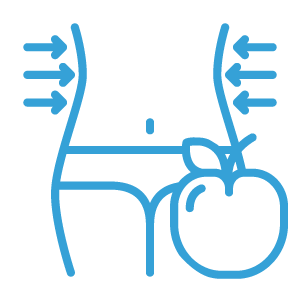 Whether you're looking to make a quick change or take things gradually, Wallace Fitness will develop a personalized plan to meet your goals. Do you want to lose weight, burn fat, get toned and fit quickly? If you answered yes to any of these then Wallace Fitness may be for you.
In this program we work toward your specific goals and help you achieve results on your individual timeline. This fitness program works for those who have a goal date in mind and those who want to continue working steadily over a long period. Do you have an event such as a wedding, reunion, or travel plans? Maybe you're pregnant or post-pregnancy? We can help you get and STAY fit.
What makes Wallace Fitness programs so successful is our proven methodology and our unique expertise for understanding your changing body at different ages, injuries and limitations that occur along the way.
What works for someone else may not work for you. Together we will work on a custom plan for your diet and additional activities that will help you achieve your goals whether it's fat-loss, weight loss, increased stamina, or looking and feeling your best.
Don't Hesitate... The Next Step to a Better You is FREE!
We only get one body and one life. Make the most of it by getting and staying in shape.
Physical fitness is the foundation to a better life.