InBody 570 - Body Composition Analysis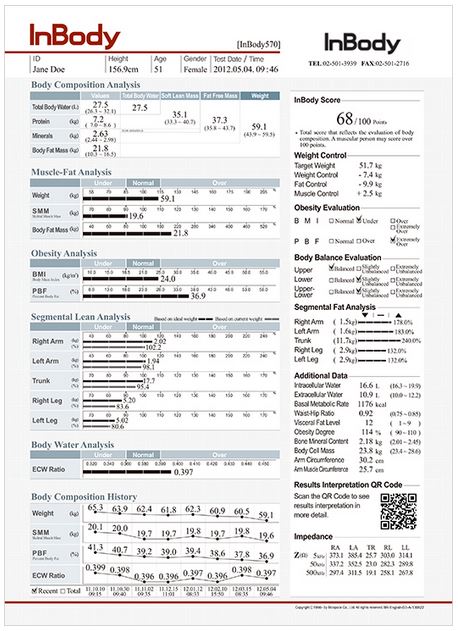 Wallace Fitness is first in the state of Florida to understand the value and provide the most accurate professional evaluation of body composition provided by InBody 570 revolutionized Bioelectrical Impedance Analysis. This powerful tool provides a complete understanding of your training needs.
We provide detailed consultation on the InBody assessment results.
Body Composition Assessment:
Body Composition Analysis
Muscle-Fat Analysis
Obesity Analysis
Segmental Lean Analysis
ECW Ratio Analysis
Body Composition History
InBody Score
Weight Control
Body Balance Evaluation
Segmental Fat Analysis
Contact us to schedule your InBody Assessment today!
Don't Hesitate... The Next Step to a Better You is FREE!
We only get one body and one life. Make the most of it by getting and staying in shape.
Physical fitness is the foundation to a better life.