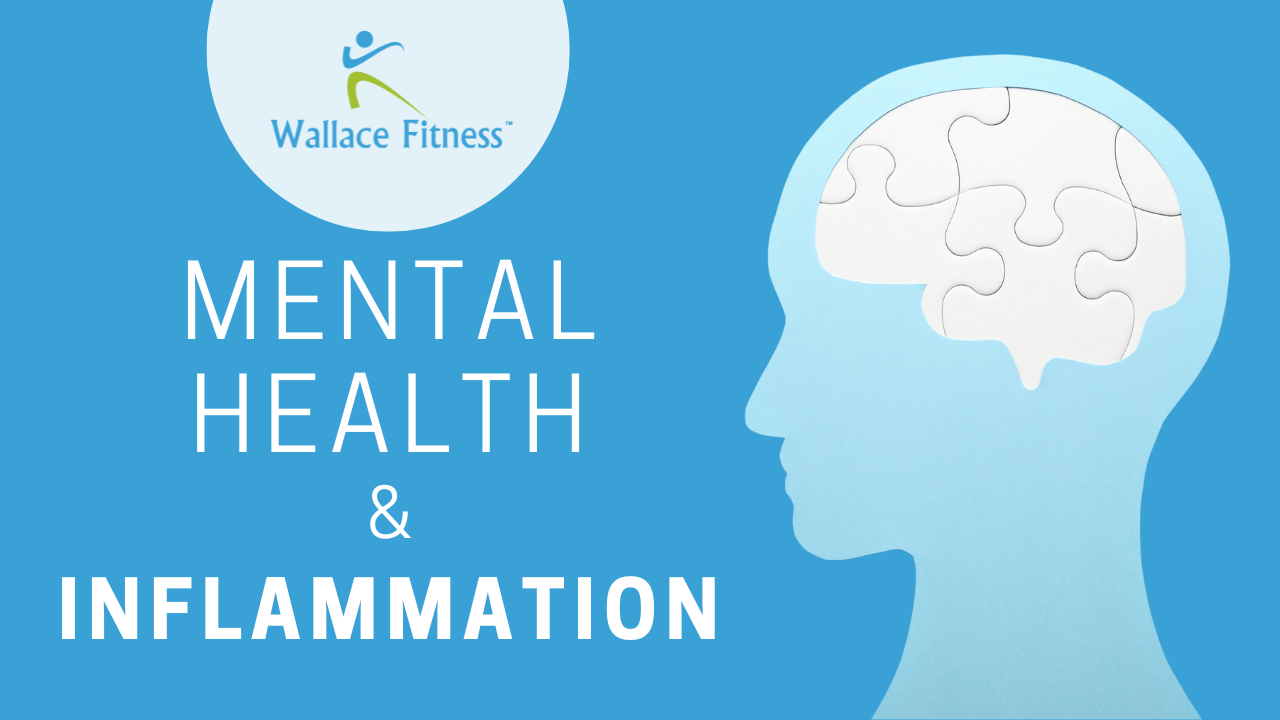 Mental Health & Inflammation
According to the PubMed Central® article, increased inflammation is associated with severe mental illnesses (SMI). Nutrient-deficient processed and excessive calorie-dense food consumption may contribute to increased inflammation found in severe mental illness.(1)
Let me share my mental health story with you….
I feel sluggish, tired, and not so smart when I do not eat well AND workout regularly. Incredible how quickly our bodies respond to the lack of care. Yes, I said lack of care!
We care more for our jobs, family, friends, pets, even our car more than our body and mind sometimes. Then we deplete ourselves and leave it open to risk of having chorionic diseases! I for one am an example of this. 
Years ago, I fell into depression. As if it was not enough, I was also diagnosed with anxiety disorders (who isn't these days?) and Attention Deficit Disorder (ADD) in my thirties. Yes, me, Sine Wallace, who people often call "Ray of sunshine", "Happy person", "Sharp Cookie", or "High positive energy"! Now you know that it can happen to any one of us.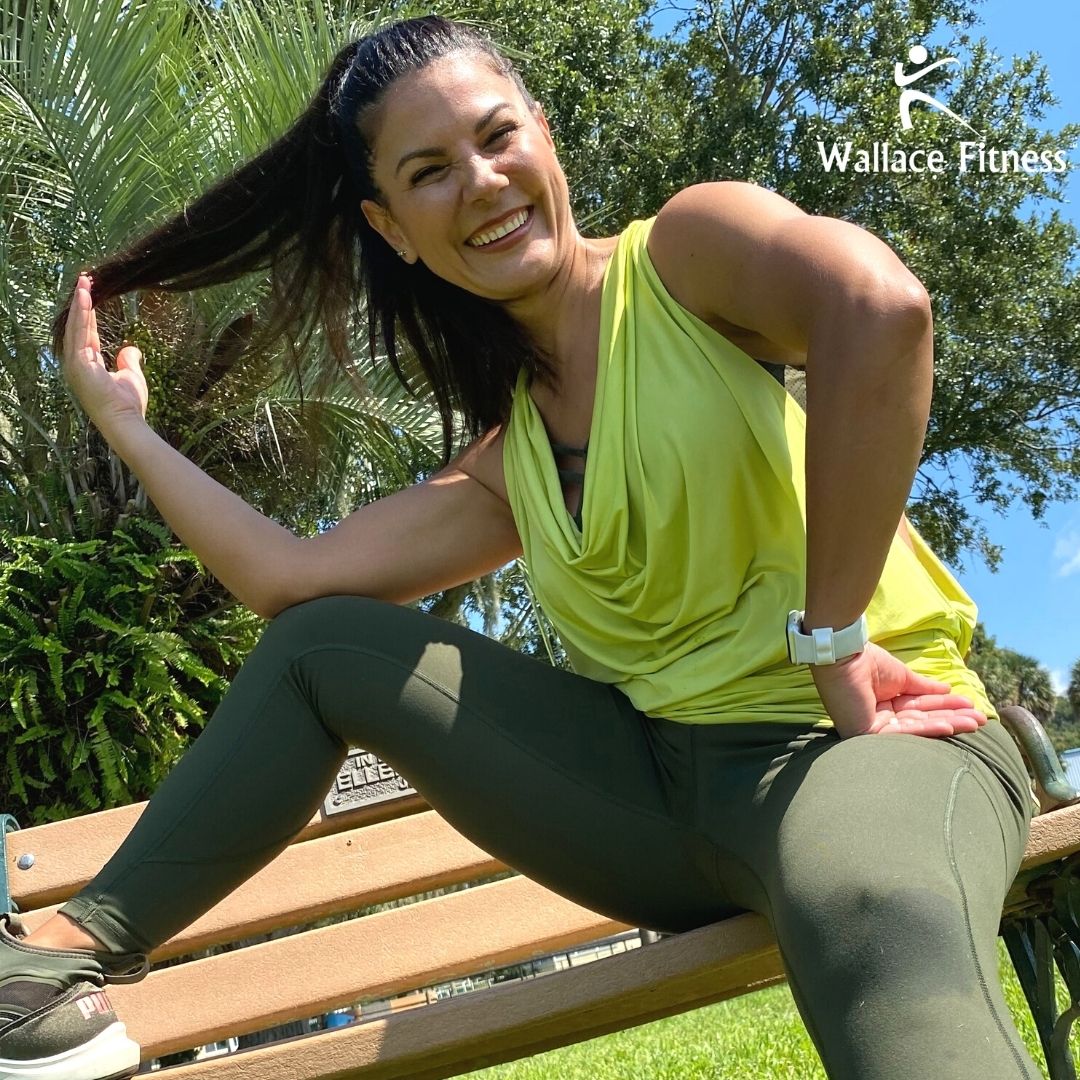 Having an engineering background, I wanted to investigate and make sense of how this could happen to me! I always thought I was so strong mentally and physically. However, looking back, I noticed the little things I did not do that made all this worse for me. 
There are many types of depression.(2)  Mine was what is called "Situational Depression" turned into "Major Depression" for over 7 years. I learned a lot and I wish that to no one. I felt alone as if I was the only one this was happening to.  But, I am grateful that it happened to me so I can be an inspiration and give hope to people who are in a similar situation. That is why I am writing this for you…
Neglecting my nutrition, my family, meditation, and skipping my workouts contributed and made things worse. I was creating excuses to myself like:
"I am busy!" 
"I have no time!"
"I have to do XYZ!"
"I will order or do takeout"
"I will start next week"
"I am tired now. I have no energy"
There were days I didn't even realize I did not eat until the evening when my husband brought my dinner to my home office. (Lincoln is so awesome!) I am serious! Who can forget to eat? I knew better, but I was so deep in depression, my mind was not functioning properly.
Soon after, my body also started to decline and it was so much more difficult for me to keep up with my star performance at work. Because, food really is medicine! We should eat to FUEL our bodies so they function at the highest level possible rather than eating to fill our stomach!
A recent study published in the Journal of Neuroscience, physical activity alters the activity of the brain's immune cells, which lowers inflammation in the brain. It helps to protect the structure and function of our brain as we age. This may be key in reducing the risk of developing certain neurodegenerative conditions.(3)
I made a decision to get well. I knew it was not going to be easy, but it definitely was more painful for me and people who care about me to stay in the deep unproductive state than the things I will be doing to get well. Big part of my getting well journey started with being consistent with my nutrition and exercises that are right for me.
You can do the same and you do not have to do it alone. My team and I at Wallace Fitness™ can provide you with accountability and world-class expertise.
If you are ready, here are three ways you can start your health & wellness journey:
Join the 30 Day Anti-Inflammatory Program here if you haven't done so you can step up your nutrition.
Join our Fit At Home/Gym program here. Speed up your progress by incorporating safe and effective exercises through our World-Class highly personalized Healthy Living or High Performance Aging™ fitness programs using our unique methodology featured at Tedx.

Schedule your Strategy Session NOW. Email 

info@wallacefitness.com

or call 352.735.4881
Click here to get started now 30 Day Anti-Inflammatory Wellness Program 
F

irth J, Veronese N, Cotter J, et al. What Is the Role of Dietary Inflammation in Severe Mental Illness? A Review of Observational and Experimental Findings. Front Psychiatry. 2019;10:350. Published 2019 May 15. doi:10.3389/fpsyt.2019.00350
DeNoon DJ. Types of Depression. WebMD. Published May 22, 2008. https://www.webmd.com/depression/guide/depression-types
Lee CH, Giuliani F. The Role of Inflammation in Depression and Fatigue. Front Immunol. 2019;10:1696. Published 2019 Jul 19. doi:10.3389/fimmu.2019.01696
DISCLAIMER: THIS WEBSITE DOES NOT PROVIDE MEDICAL ADVICE
The information, including but not limited to, text, graphics, images and other material contained on this website are for informational purposes only. No material on this site is intended to be a substitute for professional medical advice, diagnosis or treatment. Always seek the advice of your physician or other qualified health care provider with any questions you may have regarding a medical condition or treatment and before undertaking a new health care regimen, and never disregard professional medical advice or delay in seeking it because of something you have read on this website.