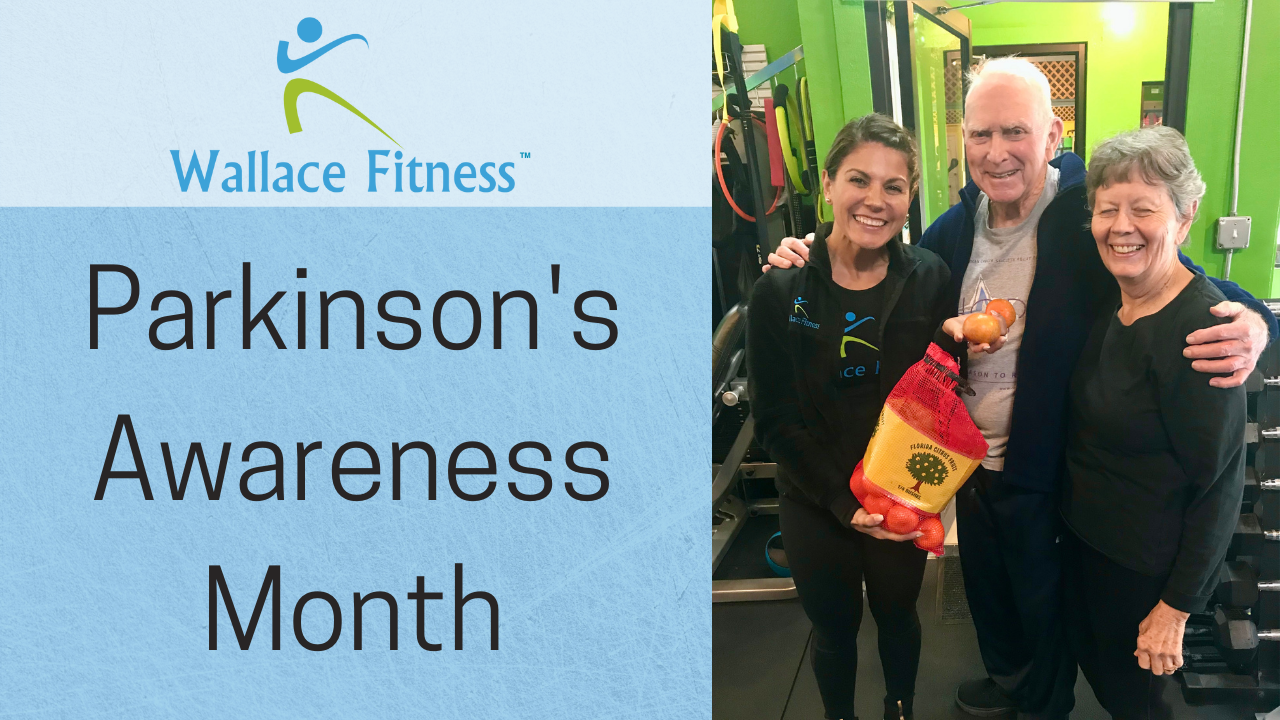 Fitness for Parkinson's Disease
60,000 people are diagnosed each year with Parkinson's Disease, majority of whom are over the age of 50. With April being Parkinson's Awareness Month we wanted to highlight one of our devoted clients, Bill, who has been training at Wallace Fitness™ since 2017. Pictured above is Bill and his wife, Katherine brining our team a bag of oranges! Through his 5 years training with us using our High Performance Aging™ methodology,  we have been helping Bill with his mobility, strength, flexibility, coordination and balance. This unique program combines safe strength training especially of the legs, hips, core, balance and agility training that is safe and specialized for all clients. This focus is a great fit for people combating Parkinson's Disease.
Parkinson's is a disorder that takes place because of the degeneration of dopamine production neurons in the brain. This causes the individual to have tremors, stiffness and rigidity. It also causes balance issues as well as slowness of movement. Over 10 million people worldwide are have Parkinson's disease according to the Parkinson's Foundation.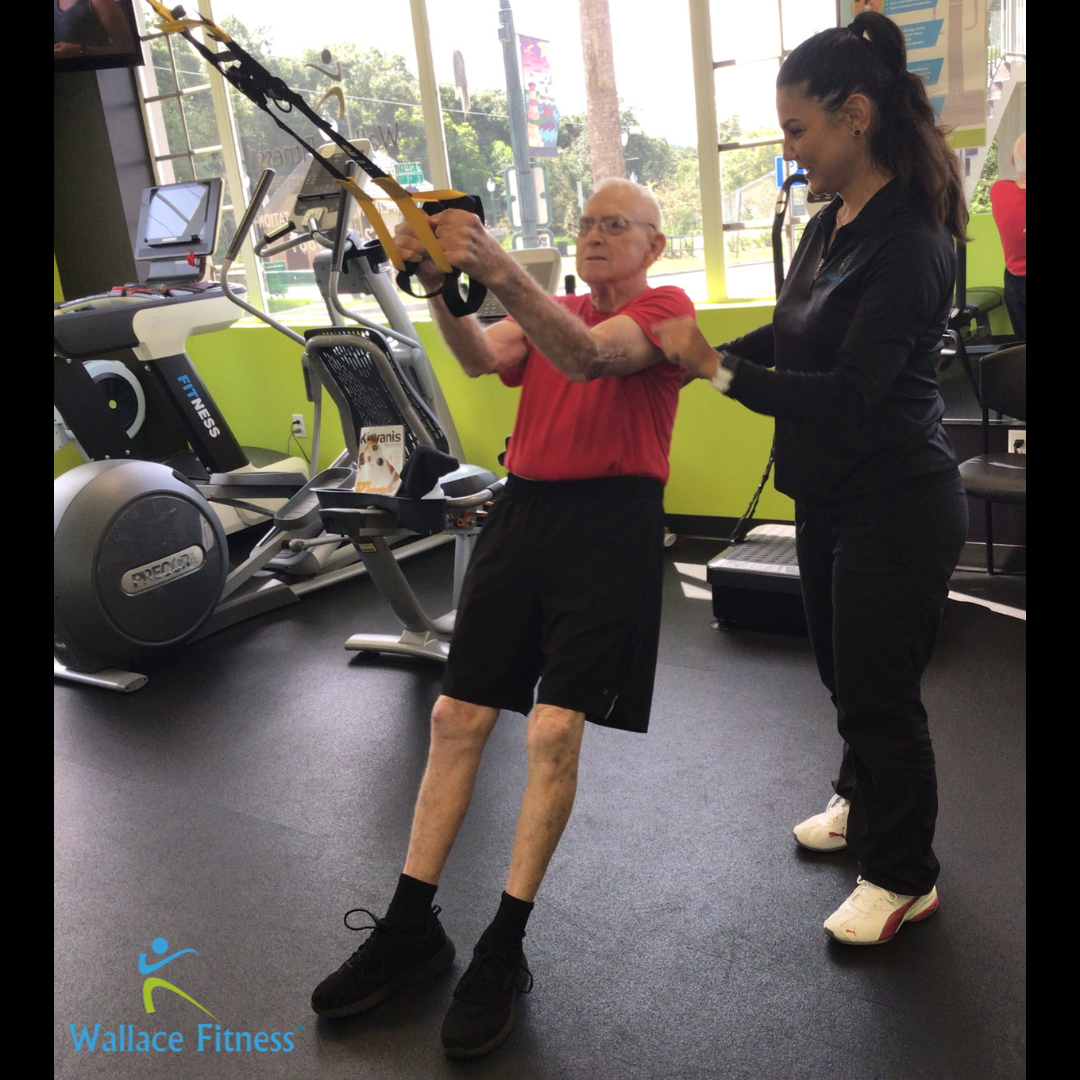 All of these symptoms can be addressed through exercise! We know it may sound counterintuitive but exercising can help with all of these symptoms through increased strength in the muscles around joints and helping improve body awareness through balance and agility training. These are just some examples of how exercise can help you combat Parkinson's Disease!
Bill is still walking, working in his yard at a high level almost everyday. At 87 years young he is still very strong. He always impresses the trainers by what he is able to do. Our trainers here at Wallace Fitness™ take extra safety precautions to keep Bill safe and help him with his balance, flexibility, and mobility throughout all of his sessions. So he can take these skills and apply them to his life. It is important with Parkinson's patients to keep their strength consistent so that they can get up out of chairs with ease and move around safely. We want to see Bill walking into his 90s with his favorite candies in his pockets and a joke to share with all the employees at Wallace Fitness™.
The next time you think about doing some exercise to improve your health, think about how it can improve your quality of life! It's never too late to start!
Contact us to learn more about our High Performance Aging™ Program.