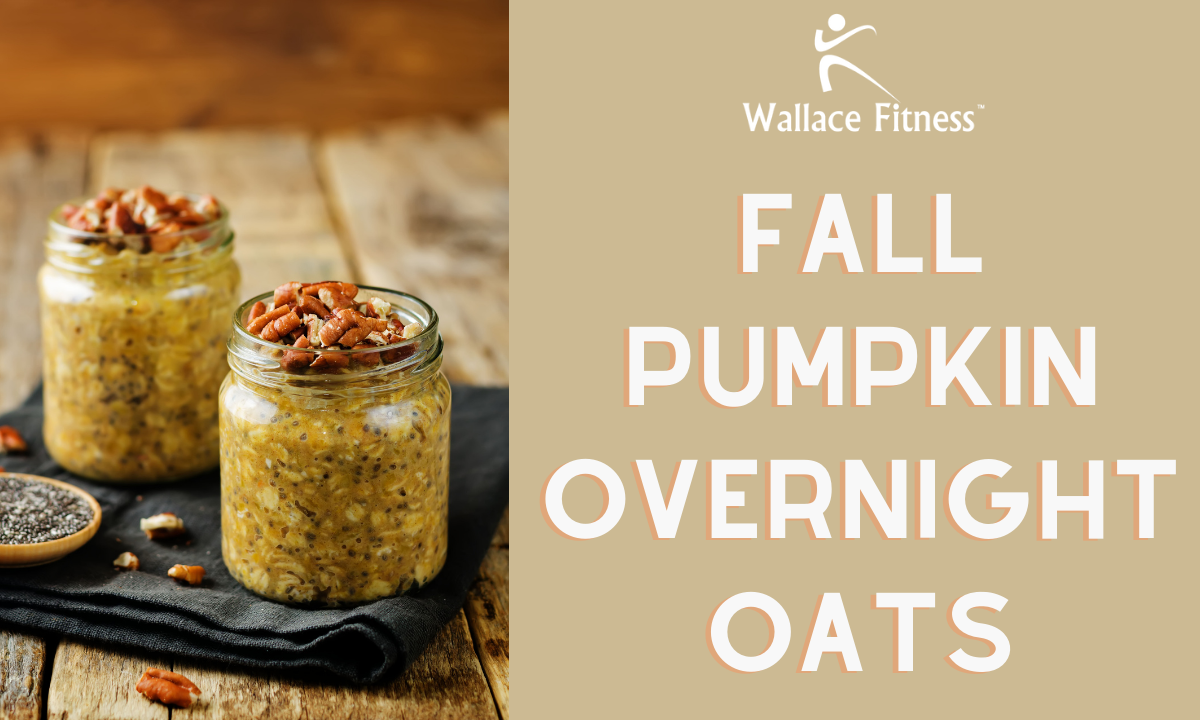 Fall Pumpkin Recipe
Overnight oats make an easy and healthy breakfast option. So let's make them suit the season, Pumpkin Overnight Oats are easy to make, and full of vitamins from the pumpkin. Pumpkin is full of Vitamin A, Vitamin C, and Potassium.
Recipe for 2 servings:
1 Cup of oats
¼ cup Pumpkin Puree (Not pumpkin pie filling)
1 Cup almond milk (Can be substituted with other plain plant based milk)
1 tbsp. agave
2 tsp vanilla
1 tbsp. chia seeds
1 tbsp. Ground Flax
1 tbsp. Cinnamon
1 tsp nutmeg
Pecans for garnish
In a small saucepan, heat the milk to medium heat, take it off the heat and mix in the pumpkin puree and all the spices and let it cool.  Add all ingredients into a container you can tightly seal and put in the fridge overnight. Garnish with pecans if you'd like.
Enjoy in the morning!
Schedule a Nutrition Consultation today.