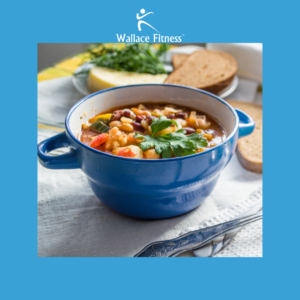 Chicken Sausage, Kale, and White Bean Soup
How about some healthy soup recipe full of vegetables. This healthy meal recipe is very easy to do and very delicious.
Recipe makes 6 servings
1 Package of Greenwise Chicken and Kale Sausage from Publix or a similar substitute

4 Cups Low Sodium Chicken Broth

2 Cans Cannelloni Beans

5 cups Fresh Kale

1 Can Roasted Tomato Chunks

1 Tbsp Olive Oil

1 White Onion

2 Large Carrots

3 Celery Stalks

1 Tsp Paprika

1 Tsp Turmeric

1/2 Tsp Dried Oregano

1/2 Tsp Dried Basil

Salt and Black Pepper to Taste



Optional:
Red Pepper flakes or a diced Jalapeno
Parmesan
Step One:
Wash the carrots and celery then cut them into slices then dice up the white onion. Put a large, preferably non-stick pot onto the stove on medium-high heat. Add the onions, carrots, and celery (mirepoix) to the pot. Let it cook until the onions start to become translucent. 
Step Two:
While the mirepoix cooks remove the chicken sausage from its casing. Next, prepare the kale, make sure to wash it and then remove the center vein. Cut it up into strips. When the onions have become translucent add the sausage to the pot and stir so it cooks evenly. When it is almost fully cooked add the kale. 
Step Three:
When the kale has cooked down to about half its original size add all the spices. Stir to combine. Next, add the broth. Rinse the beans using a strainer then add them to the pot. Lastly add the can of roasted tomatoes. Lower the heat to medium-low and cover the pot. Let it cook for about 15 minutes. 
Step Four:
Ladle soup into a bowl and add Parmesan and red pepper flakes or diced jalapeno if desired.
Schedule a Consultation to get a personalized nutrition plan.