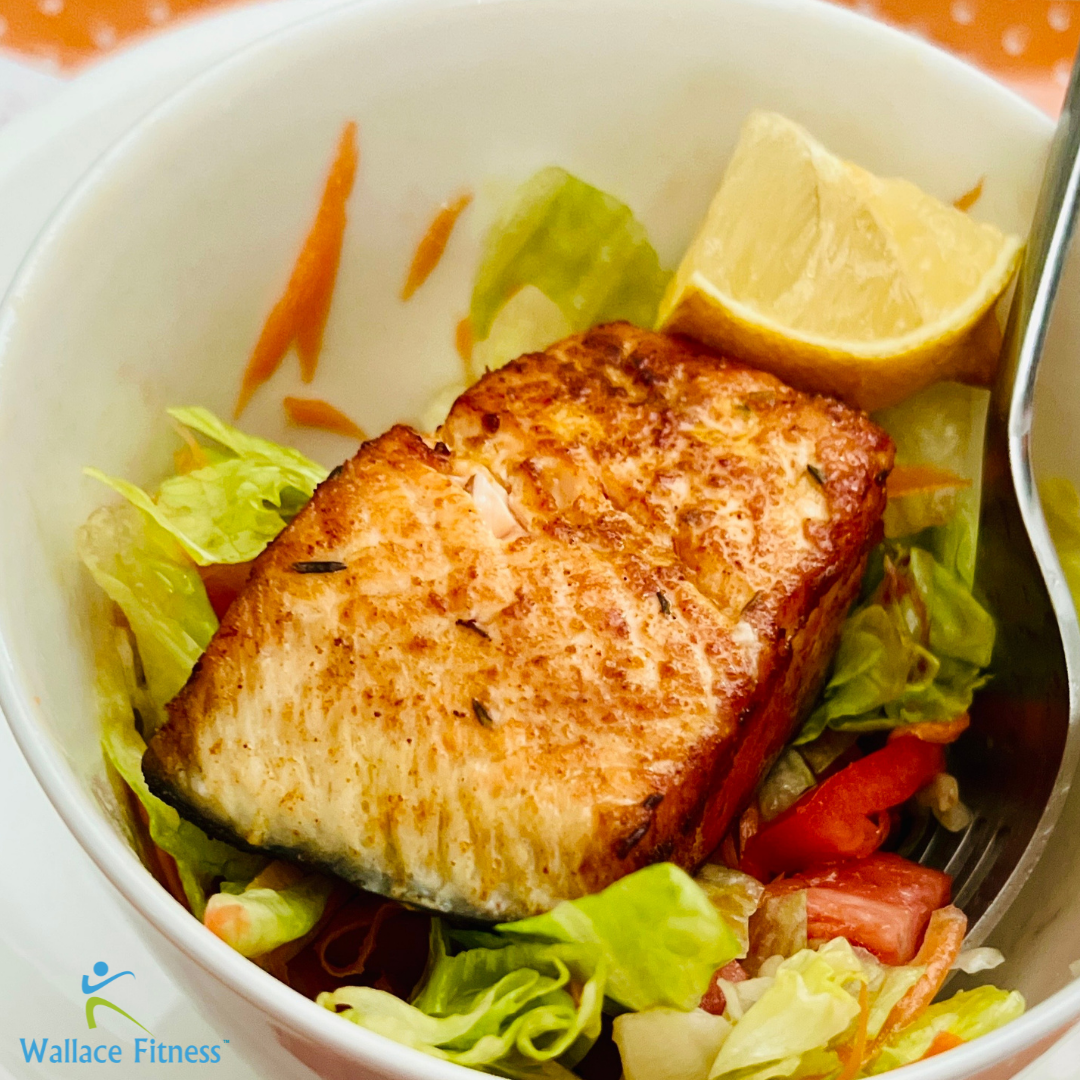 10 Minute Salad Recipe!
Try this 10 minute healthy lunch! This literally took Sine, actually Lincoln, about 10 minutes to prepare. Your body and mind will thank you for it. Eat good, feel good!
Wallace Fitness™ doesn't believe in fad diets. We believe in safe weight loss and long-term lifestyle changes! Wallace Fitness™ offers nutrition services with meal planning, recipes, and grocery lists. Work with our world-class team to achieve your health and fitness goals. Make sure to try this simple yet healthy salad recipe!
One serving
Ingredients:
– 2 cups of any lettuce
– 1/2 shredded carrot
– 1/2 chopped tomato
– Sweet peppers (like bell or small tri-colored peppers)
– 3 tbs of parsley
– 4 oz of cooked salmon (seasoned with salt and pepper cook in a small pan with a 1tbs of olive oil)
Dressing:
– 1/2 or to taste fresh lemon juice
– 1 tbs of extra virgin olive oil
– optional: add 1/2 tsp turmeric
Enjoy!
Healthy food doesn't have to be complicated or fussy! If you need help starting your health journey, schedule a nutrition consultation today.