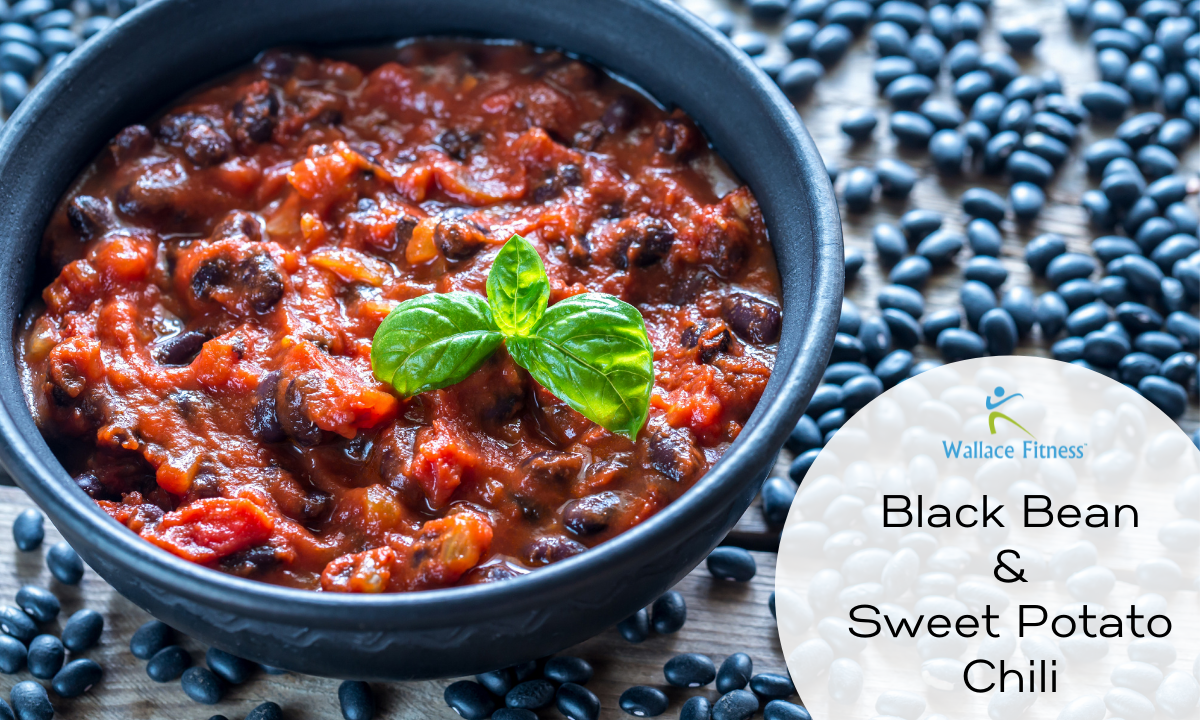 Vegetarian Chili
Try this delicious vegetarian chili. It's perfect for after a visit to a pumpkin patch or corn maze!
Ingredients:
Olive oil
2 sweet potatoes peeled and chopped
1 carrot peeled and chopped
1-2 yellow onions chopped
4-6 cloves of garlic minced
2 teaspoons smoked paprika
2 teaspoons cumin
1 teaspoon Chile powder
Salt
2 cups vegetable broth
2 cans black beans rinse well
1 can roasted chopped tomatoes
Steps:
Step 1: In a large pot, heat up your oil over medium heat. Add onions, sweet potato, and carrot. Stir regularly until the sweet potatoes begin to soften. Add garlic and spices and stir continually until fragrant, this doesn't take long. Add vegetable broth and cover, let simmer on low-medium heat for about 10 minutes.
Step 2:  Add the beans and canned tomatoes. Increase the heat until it begins to bubble. Reduce the heat again and let all the flavors meld for about 5 minutes.
Let it cool and enjoy! 
Get a personalized nutrition and fitness program, schedule a  FREE Consultation today.