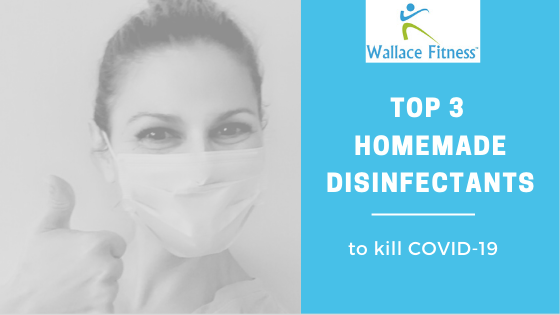 Homemade Disinfectants
Did you run out of disinfectant? Relax, we got you!
I will share my Top 3 ways on how to make your own disinfectants destroy Covid-19 Corona virus at home according to The Centers for Disease Control and Prevention to date.
1. Bleach and Water
Yes, put your our good old bleach to clean corona virus!
Mix:·1 gallon of water with ⅓ cup bleach  or 1 quart of water with 4 teaspoons bleach per for Covid-19 disinfection.
Warning: Make sure to wear gloves and do NOT MIX with any other chemicals or cleaning solutions.
Dr. Stephen Thomas, chief of infectious diseases and director of global health at Upstate Medical University in Syracuse, N.Y suggests cleaning the surface with water and detergent first, since many materials can react with bleach and deactivate it. In addition to drying the surface before applying the bleach solution and let it sit for at least 10 minutes before wiping it off.
2. Soap and Water 
You don't even need antibacterial soap according to CDC, since it only kills bacteria not viruses. It is recommended to use soap and water to scrub the surface then leave it in a bowl filled with soap and water to destroy any virus left over.
3. Alcohol
This is not the kind you use in the Happy Hour. I'm talking about isopropyl alcohol, which contains 70% alcohol to destroy corona virus on hard surfaces. Clean the surface with water and detergent first then apply the alcohol directly on the hard surface. The surface will be disinfected in little over 30 seconds.
Let me know below, which one is your favorite. Share this
Please refer to CDC.gov for the latest information on Corona Covid-19.