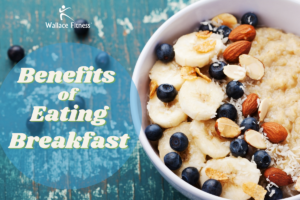 Benefits of Eating Breakfast
One of the major reasons why it is important to eat healthy protein rich breakfasts is to kickstart your metabolism for the day. Skipping breakfast sets your metabolism up to be slow and preserve energy because it doesn't know when the next meal is going to be.
Eating breakfast helps you achieve your recommended nutrition goals, such as getting enough fruit, veggies, and fiber as well as a multitude of vitamins. Eating healthy breakfasts is one of the keys to maintaining a healthy weight.
Every morning try and remember that you likely haven't eaten anything in 8 to 10 hours. Eating breakfast restore the body's energy supply that is stored in the liver and muscles that are burned during the night. This energy not only helps the body function properly but it also helps the mind focus and think quickly. This improves work efficiency as well as helping students to perform better in class.
Even though some people skip breakfast with the hope of losing weight it isn't a fair thing to do to your body. You need those nutrients and calories to kickstart your day. Eating breakfast helps you make healthier meal choices throughout the day,  keep a healthy metabolism, improved focus and overall allows for better eating habits.
If you can't decide what to eat or how much to eat to reach your weight or health goal, contact us about our Nutrition Plan package.